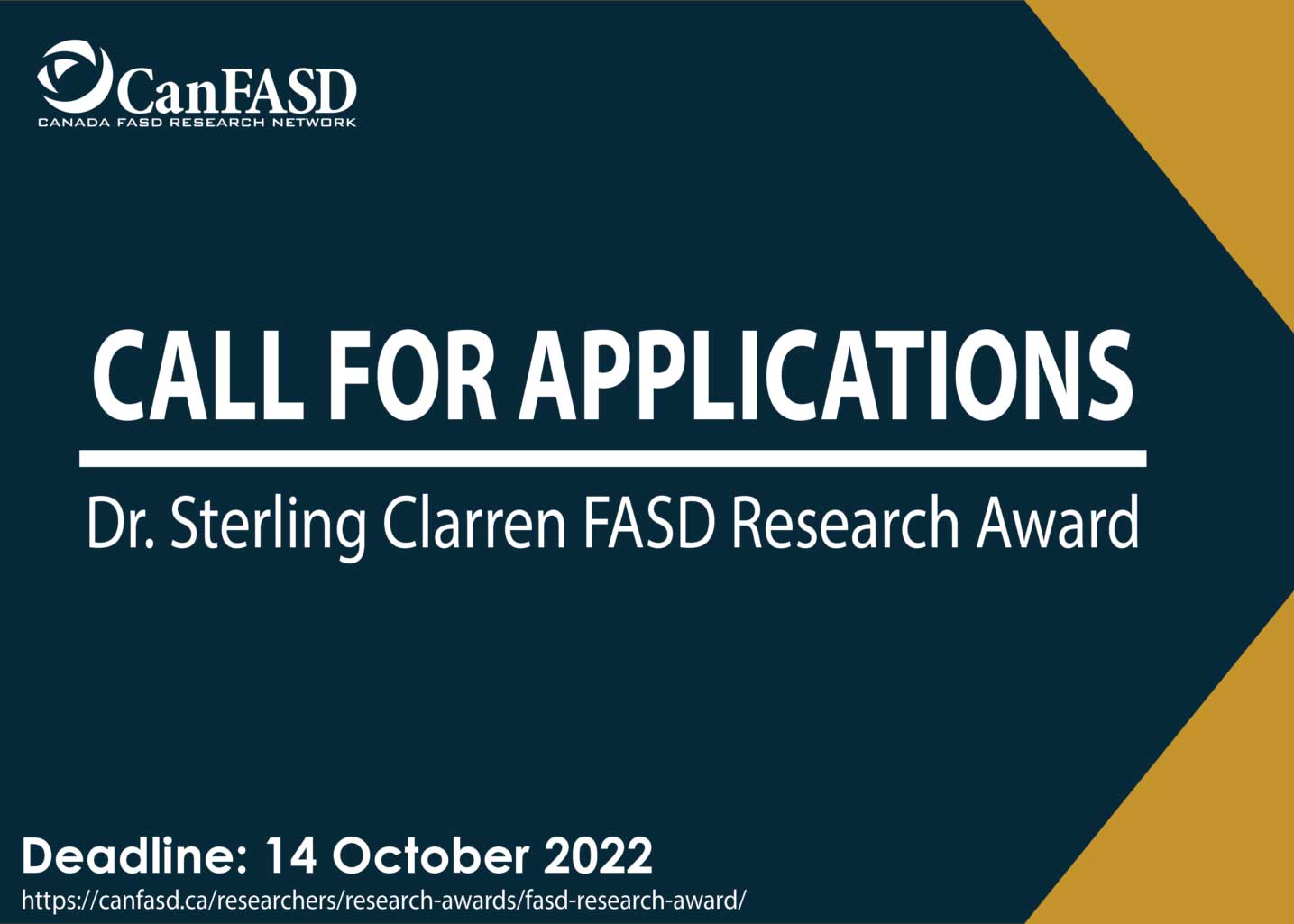 This award was created in honour of Dr. Sterling Clarren to recognize his contribution and leadership in the field of Fetal Alcohol Spectrum Disorder (FASD). It celebrates the work of Canadian students or early career researchers whose research has made a substantial contribution to the field of FASD. 
Application requirements:
Applicants must be a resident of Canada

 

Applicants must be an early career researcher or a student working in the field of FASD

 

Research must be complete or near completion

 

Studies must clearly integrate FASD research, policy, and practice, and demonstrate relevance to the human dimensions of FASD

 
Preference will be given to studies that are completed in CanFASD priority areas of prevention, intervention, diagnosis, child welfare, and justice and that are done by researchers in CanFASD member jurisdictions (i.e. British Columbia, Alberta, Saskatchewan, Manitoba, New Brunswick, Northwest Territories, Nunavut, and Yukon).  
The award recipient will have the opportunity to present their research to the CanFASD Network in the spring of 2023. They will also receive a cash prize and a complimentary one-year individual membership with CanFASD. Applications must be submitted by October 14, 2022. Visit our website for a full list of requirements and application details.  
The award has been open since 2015. Over the past seven years we have been fortunate to present this award to a number of incredible researchers from across Canada. Read about our past recipients here. 
Article from CanFASD, August 3, 2022