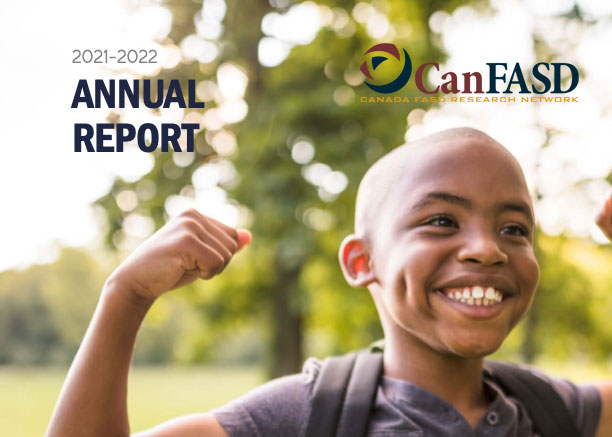 Conducting Research
The past year has been full of exciting progress in the FASD community. The CanFASD Network, with help from our partners, published over 25 articles, 13 technical reports, 5 book chapters and participated in over 50 presentations and interviews. Over the last year we worked on 54 different research projects!
Aside from the incredible work that has been conducted in the research field, CanFASD has also launched a new trainee program, led by Dr. Kelly Harding. This pilot program was designed around the power of relationships and connections to inspire and motivate the next generation of researchers in the FASD Community.
Sharing Evidence
Continuing to fulfill our mission of educating members of society the complexities of FASD is at the top of our list. Last year we hosted 9 webinars on various FASD-related topics, featuring presentations from individuals with FASD, caregivers, researchers, and service providers across Canada. In total, we had over 1,800 attendees at these webinars. Over 25,000 people are enrolled in our online learning courses! We have seven courses designed to inform professionals on effective strategies and supports for those with FASD and women and people who are pregnant.
To further share knowledge and keep individuals up to date in the FASD community, we launched an Individual Membership Program, which gives people the opportunity to become more involved with the CanFASD Network.
Moving Forward
As experts in FASD, we know that Canada needs a coordinated, evidence-based approach to address the complexities of FASD. We have made great strides forward this year in garnering support for a National FASD Strategy, but we need help from our community members. We're asking you to reach out to your Member of Parliament in support for a National FASD Strategy in Canada. Fill out this form and we can help connect you with your MP and provide you with some talking points. With September recognized as FASD Month, now is a great time to start spreading the word!
While we've made great strides to move FASD forward in Canada, we could do so much more with your support! Donate to our organization. Your contribution will help us develop and share the evidence needed to inform policies and programs for people with FASD, their families, and pregnant and parenting couples.
Thank you to all our stakeholders and community partners for staying up to date and connected with our ongoing work. Your interest and dedication to this field are integral to our success. We look forward to seeing what the future has in store for our organization and the field of FASD!
Article By CanFASD, Jul 20, 2022