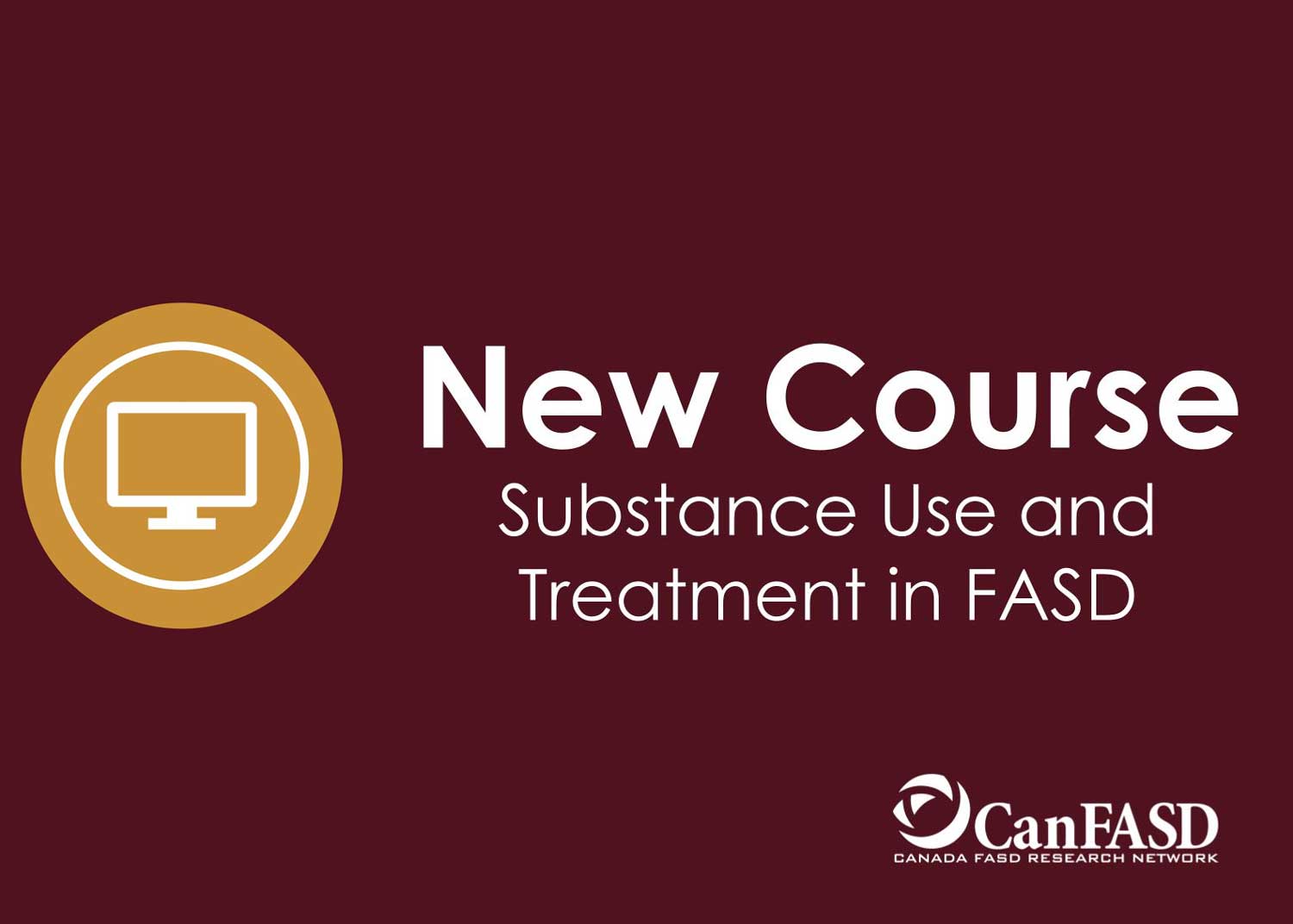 We are excited to announce that our newest online course just launched! Substance Use and Treatment in FASD is a Level II online training course designed to support substance use and addictions professionals when treating individuals with FASD. However, anyone supporting an individual with FASD who uses substances will benefit from this training.
The course shares evidence-based knowledge and best practices on how to support individuals with FASD with substance use treatment. The following modules are included:
Understanding the person with FASD

Consideration of Brain-Based Differences;
FASD Identification and Screening

Applying an FASD lens to the treatment cycle

Entry to Treatment Programs
Tailoring During Treatment Programming
Supporting Transitioning After Treatment
Maintaining and Re-Engaging
Access to Support Services

Enhancing program practices to be FASD-informed

FASD Training and Education
Integrating FASD Prevention and Treatment
Harm Reduction
Creative and Recreational Approaches
Evaluation

Enacting person-first program philosophies

Cultural Safety
Trauma-Informed Care
Sex and Gender Informed
Strengths-Based Approaches
Promoting Interdependence
You can register for this course on the CanFASD E-Learning Platform. This course is a small part of a large projectwe've been working on around substance use and FASD. The French version will be available soon!
This initiative has been made possible through a financial contribution from Health Canada. The views expressed herein do not necessarily represent the views of Health Canada.
The post New Course on Substance Use Treatment and FASD appeared first on CanFASD.
Article re-posted from: CanFASD Research Network