The South Alberta FASD Network | Lessons Learned

with speaker: Myles Himmelreich – Living with FASD
Meeting will be held over ZOOM.
If you would like to attend and are not part of our mailing list, contact Terry or Brenda at admin@southalbertafasdnetwork.com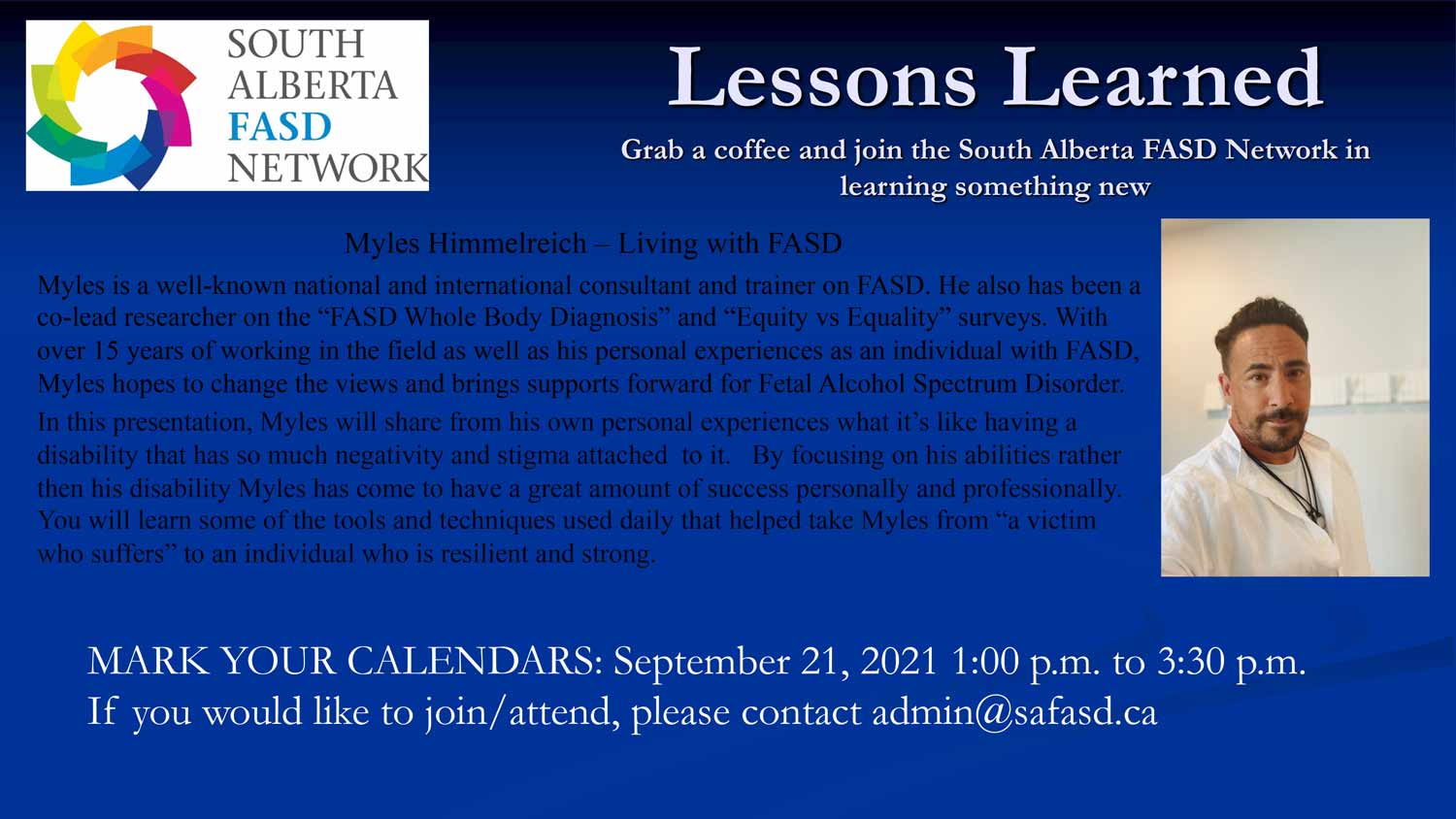 ---
About Myles:
Myles is a well-known national and international consultant and trainer on FASD. He also has been a co-lead researcher on the "FASD Whole Body Diagnosis" and "Equity vs Equality" surveys. With over 15 years of working in the field as well as his personal experiences as an individual with FASD, Myles hopes to change the views and brings supports forward for Fetal Alcohol Spectrum Disorder.
In this presentation, Myles will share from his own personal experiences what it's like having a disability that has so much negativity and stigma attached  to it.   By focusing on his abilities rather then his disability Myles has come to have a great amount of success personally and professionally. You will learn some of the tools and techniques used daily that helped take Myles from "a victim who suffers" to an individual who is resilient and strong.